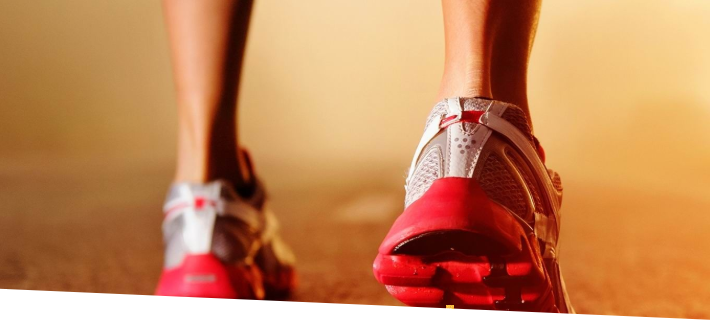 Join Western Digital, Zerto, and Contour DS at the Road Runner Sports store, hear brief presentations of our offerings, and then receive a gift card to use at the store! Light snacks and tasty beverages will be provided. Please register today to reserve your spot!
Date: September 19, 2018
Time: 3:30pm – 5:00pm
Location:
Road Runner Sports
(located in King of Prussia Town Center)
155 Village Drive Suite 150, King of Prussia, PA 19406
484.322.2570
We're excited to announce that we're extending enhanced anti-spoofing capabilities to all Exchange Online Protection (EOP) organizations. Previously, this feature was only available to E5 and Advanced Threat Protection (ATP) add-on organizations.
If you are an existing E5/ATP customer, then this feature was previously enabled for you. We continue to add additional updates to improve this filter, including a new spoof intelligence insight that is being rolled out to provide better visibility and review experience.
If you have previously disabled enhanced anti-spoofing in your anti-phishing policy or via customer support, you will not be impacted.
This message is associated with Office 365 Roadmap ID: 32820.
[How does this affect me?]
After this change takes place, your organization will have access to enhanced anti-spoofing functionality that utilizes cloud intelligence, sender reputation and patterns to identify potentially malicious domain spoofing attempts. The new functionality works in conjunction with existing standards based email authentication checks (DMARC/DKIM/SPF). Once this feature is enabled, messages that fail our extended implicit authentication checks will be automatically sent to the junk mail folder. You can use policies to customize these actions and turn this functionality on and off.
We are also updating the Get/Set-PhishFilterPolicy cmdlet to allow you to block/allow domains that are allowed to send spoofed mails, as well as the Get/Set-AntiphishPolicy cmdlet to let you modify the policies applied to spoofed messages. After the cmdlet changes, we will also roll out policy options in Security and Compliance center
If you have domain 'allow' or 'safe' sender policies or transport rules in place, they will not be impacted.
Policy options for these changes will be available after September 1. We'll begin rolling this out and will be enforcing changes after September 21, 2018. We anticipate rollout completion in the following weeks.
[What do I need to do to prepare for this change?]
If you wish to disable enhanced anti-spoofing functionality, you will need to set polices before September 21, 2018. After September 21, we will begin rolling this feature out worldwide, and will enforce the available settings.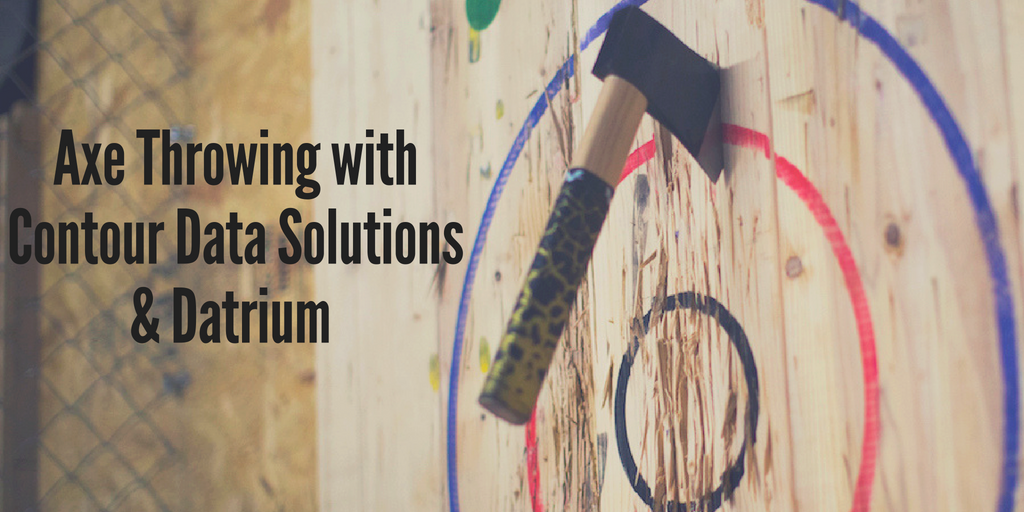 Join Datrium and Contour Data Solutions for an "axe-citing" networking event. We will be tossing axes and learning about the sharpest new technology out there!
Datrium and Contour will discuss how businesses are leveraging IT to advance their digital strategy, empowering them to compete in today's global marketplace. As strategic partners, Datrium and Contour provide a valuable and reliable solution so their customers can focus on what really matters to them – their business. During this event, you'll get to hear how the Datrium DVX solution is:
Simpler than Hyperconverged without vendor lock-in
Faster than All Flash Arrays
No Backup Silos
Register now for Axe Throwing with Datrium and Contour Data Solutions. Space is limited!
Date: August 9, 2018
Time: 4:30pm – 7:00pm
Location:

Bury The Hatchet
102 W 8th Ave
King of Prussia, PA 19406
Contour is inviting visitors to explore its new website. The new website has been designed to provide the ultimate user-friendly experience with improved navigation and functionality throughout, allowing customers to access detailed product information ahead of its new Cloud Platform.
Doylestown, PA May 2018
The site includes extensive product information to help customers understand Contour's complete range of products and solutions.
Created with the user experience firmly in mind, the website has been designed using the latest technology so the site is compatible with today's browsers and mobile devices.  In addition, helping to make Contour's vast portfolio of products easy to browse, which can be accessed via the new website. "The new website is the first phase toward our Digital Transformation", explains Gary Kirk, Contour's CTO.  "We are in the process of launching a new e-commerce site that allows our customer to leverage the power of automation".
The new Platform means that customers can now self-service when doing business with Contour. "Our goal is to empower both our Cloud Customers and Managed Services Customers with a platform that allows them full visibility into their environment without dealing with the complexities of all the different portals and logins" explains CEO and Founder of Contour, Rocco Guerriero.  "We have been working hard to integrate all the technologies into a single site so that our customers don't have to".   Embracing digital transformation enable Contour to open up new sales channels, find new markets and opportunities, increase revenues, and improve efficiency.
About Contour:
Contour is one of the fastest growing, Philadelphia-based technology companies, and our amazing team is at the center of everything we do. Our philosophy is simple: get it done. We stay flexible as a company and care deeply about supporting our employees to ensure they feel proud of their contributions. As a result, our team collaboration, passion, and focus allows us to deliver truly customer-centric solutions.
Over 10 years ago, we set out with a goal of helping our customers bridge the business and technology objectives gap, while avoiding costly technology project delays and misaligned expectations. IT can seem confusing, expensive, and often times, over-complicated. We strive to simplify the solutions, and educate you about your best-fit options. We use a proven service engagement methodology and consultative approach. We don't just sell technologies or services to our customer, rather we identify their business' goals, budget constraints, and technology integration issues to develop a winning strategy. Our mission is to provide a valuable and reliable service to our customers so that they can focus on what really matters to them – their business.
About Contour Data Solutions:
Contour is one of the fastest growing, Philadelphia-based technology companies, and our amazing team is at the center of everything we do. Our philosophy is simple: get it done.
Contact: info@contourds.com