Senior Systems Engineer - Tier 3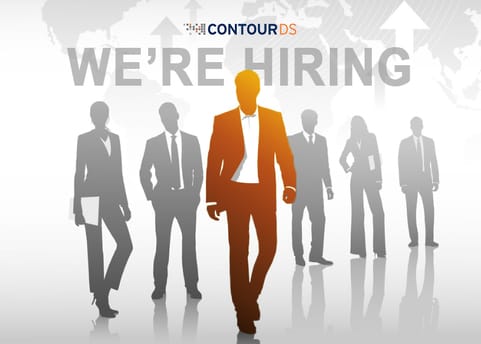 Contour Data Solutions is looking for a person wanting to make an immediate impact in a rapidly changing, fast paced environment. The position is part of a technology team that has responsibility for internal and customer facing solutions which are hosted in our enterprise class data centers. The Systems Engineering Team is responsible for the server, SAN, and database infrastructure, which supports customer applications in a 24x7x365 data center environment. The team focuses on performance tuning, automation, security, design, implementation, and break/fix resolution of enterprise class solutions. Applications include third party solutions in addition to a diverse set of proprietary systems hosted on Windows and Linux servers. Position requires an experienced, highly motivated Systems Engineer with a minimum of five years experience in design, implementation and support of a large infrastructure consisting of Windows, Linux, and VMware systems as well as a variety of hardware including servers, switches, and SAN storage. This individual will be required to provide input into new and existing projects, both from a technical perspective as well as from a business perspective. Major Responsibilities and Essential Functions:
SAN Administration - Manage, Monitor and recommend Performance improvements for SAN environments.
Maintain a highly available Windows and Linux environment for an aggressive and dynamic business.
Deploy, Maintain and Optimize VMware clusters.
Responsible for technical leadership of server administration, troubleshooting, capacity planning, and disaster recovery planning.
Administer, maintain, develop and implement procedures for ensuring the performance, scalability, and security of the infrastructure.
Ensure projects are completed within SLA agreements, technical timelines, and at or under budget.
Provide thought leadership and system architecture and design expertise.
Responsible for creating technical project plans and meeting project deliverables on-time and on-budget.
Work with various 3rd - party providers such as VMware, Cisco, EMC, Nimble, and HP.
Responsible for all facets of Data Center Operations including design, implementation, monitoring, and communications.
Create technical documentation and presentations.
Work closely with the multiples constituents including customers solutions, production support, as well as network, security, desktop support, and systems administrators to optimize the systems and related components.
Required Experience, Skills and Education:
Expert at Windows server administration and performance tuning
Proficient at using all available resources for troubleshooting and problem solving and the ability to quickly and clearly diagnose and communicate problems, and ensure the resolution of any problems identified.
Knowledge of Windows Servers, VMware and other various software applications Certifications a Plus.
Technical, analytical, interpersonal and organization skills required
Flexibility, integrity, teamwork, and unwavering commitment to client satisfaction
Able to take ownership of and troubleshoot a broad variety of system problems
Ability to work well with others, as well as independently. Attention to detail.
Experience troubleshooting skills and techniques (hardware, software, network, TCP/IP).
Position requires on-call support including planned and unplanned responses to a 24x7 environment.
Qualifications Preferred:
Familiarity with SQL Server 2005/2008/2012
SAN administration and performance tuning
Oracle experience helpful
Working knowledge of ITIL principals and procedures.
Windows, VMWare, Cisco, SAN certifications
Familiarity with CIsco UCS environments
Compensation and Benefits:Contour Data Solutions offers attractive compensation plans along with a comprehensive benefits offering including: Medical, Dental, Life, PTO, 401(k), Disability, Educational Assistance. Location: Trevose, PA