Written By: Chuck Mirarchi, CIO
Contour IT Managed Services crosses the spectrum of customer needs in both industry and technology.
In our private cloud we can help you move away from outdated legacy technology, un-useful data archives and onsite limitations. Because we are a boutique provider, we customize solutions to companies with limited IT staff, or with commodity solutions to companies who IT needs an enterprise class data center.
Because the landscape is changing in order to fit each customer's needs, the challenge is staffing or partnering with the right technologist, and technology.  Our tools are the best in the industry and fit industry standards. The trick for us is close customer contact and intimacy around their needs and specifications.
Although some providers may view Managed Services as an issue or even as a strategy, but for leadership at Contour, it is part of our fabric. It is our way to delight the customer – our ability to be diverse and stray away from the game-plan or margin or common solution. This is what sets us apart from the competition. It might not generate the best synergy or for capability maturity models, the best repeatable process, but there is always common ground to build repeatable menu driven processes.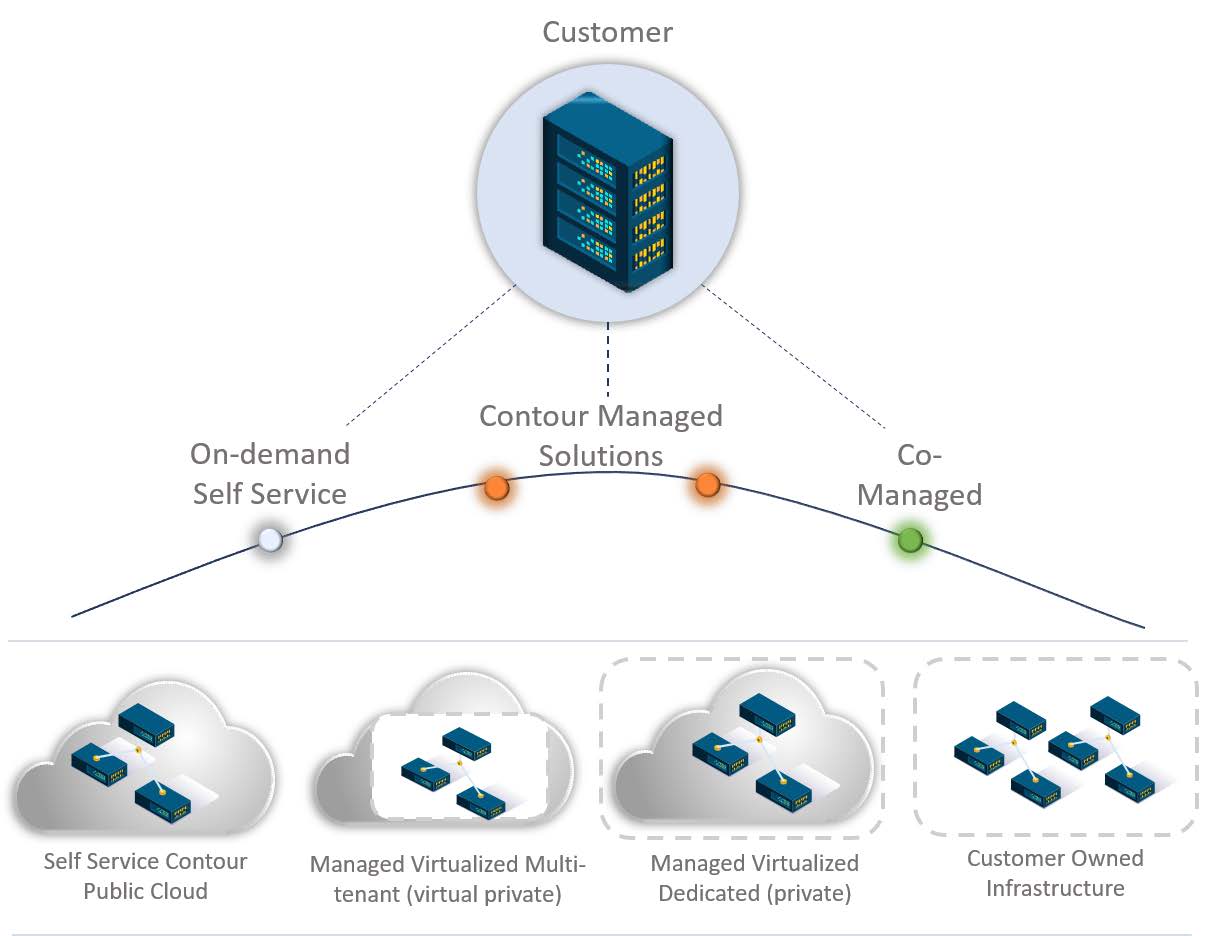 For starters, Contour spends a lot of time around the customers profile, requirements, and of course old fashion customer contact, calls, video conferences and site visits. It is important to build these into the front of the process, in order to have it flow from Sales to Delivery throughout its lifecycle. Because we use effective and versatile technology we can fit a standard playbook to match the customer needs.
The goal is to delight the customer. Alleviating them from that day to day, business as usual vicissitudes of IT.  That's what we do!